Krungthai Relife
Updated Date27 Aug 2020
At Krungthai Bank, we are aware of environmental problems and we prioritize reducing environmental impact from our operation. "Krungthai Relife" project is conducted to encourage a change in our employees' behavior to save the environment, REcover the green area and give more oxygen to every LIFE on the planet.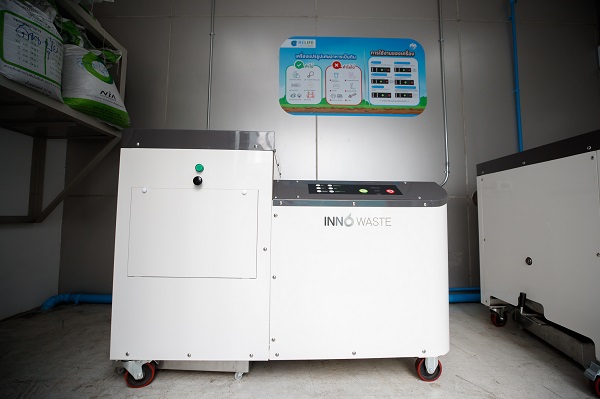 Project Operation
Relife Machine: Recycling returns machines have been installed in the bank to promote waste sorting to our employees. The used PET bottles and aluminum cans collected by the machines can be recycled and turned into textiles including yellow robes for Bhuddist monks, clothes and cloth bags.
Inno Waste Machine: The food disposal machine developed by Inno Waste (Thailand) Co., Ltd., the winning social start-up of Krungthai Young Enterprise Awards 2017, is used to transform, through scientific process, food waste in the bank into quality soil, which can be used to grow plants.
INFOSAFE: Krungthai Bank, together with more than 64 organizations, encourages proper disposal of used paper for further recycling, using processes that meet international standards, to reduce paper waste and CO2 emission.
Green Financing: Promoting GO Green products and services which emphasize the efficient use of renewable resources and environmental protection which have become a new standard for worldwide businesses.