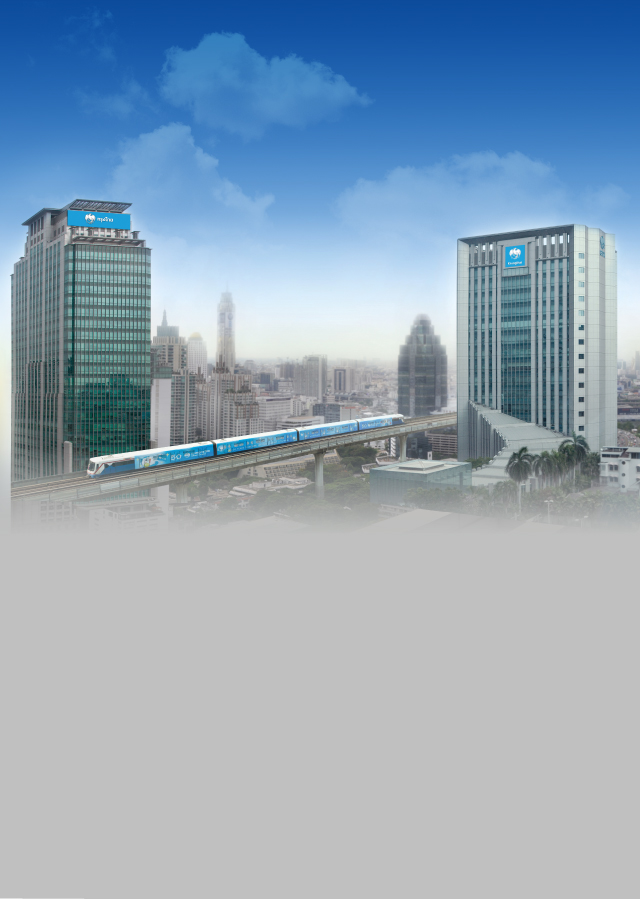 Awards and Achievements

Krungthai Bank has received various awards in recent years bringing prides to the organization. These awards are assurances for the Bank to become a full function digital organization that will continue developing to be compelled with emerging changes and improve all dimensions of financial services to suit with customer demands.
Sustainability Product of the Year
Krungthai Bank has been awarded the 2021 Sustainability Awards in the Product of the Year category from The Business Intelligence Group due to its inclusive and fair digital financial platform as well as its effort to conduct its business while taking into account the society, economy and environment to grow its business and drive sustainable economic growth for the country.
Most Sustainable Bank 2021 - Thailand
Krungthai Bank receives Most Sustainable Bank, Thailand 2021 award from World Finance Magazine, England. The Bank truly understands that sustainability is not one single thing, and as such the bank is focusing on a wide array of initiatives across the environmental, social and operational aspects of its entire business. Beyond that, the bank also boasts a modern and sophisticated array of financial products that meet the needs of its client base.
Best Social Impact Bank -Thailand 2020 Award from the Capital Finance International (CFI) journal, England
Krungthai bank plays an important role in steering the nation's economy and drives the National e-Payment and Thailand 4.0 policies of the government. The Bank also supported the government policies by developing financial innovations that reached all groups of people with the purpose of improving their quality of life such as the Chim Shop Chai (Taste, Shop, Spend) scheme, the Rao Mai Ting Gun (We Won't Leave Anyone Behind) scheme, the Rao Tiew Duay Kan (We Travel Together) campaign, the Khon La Khrueng (50-50) scheme and Go Local Grow Local project. The Bank received this award for four consecutive years.
SET Awards 2020 - Thailand Sustainability Investment (THSI) Award from the Stock Exchange of Thailand
The award represented an honor of the listed companies with outstanding performance on Environment, Social and Governance aspects.