HIGHLIGHT

Fast, Convenient and Instantaneous Service
All transactions can be made at anytime and anywhere promptly by yourself.

Cost saving
Reduction in traveling time and expenses

Neither cashier's cheque nor cash is required.
Through Money Connect by Krungthai, your subscription can directly debit from your Krungthai bank account promptly.

Easy and Simple
No paperwork document to fill-in or sign.

High security
Activation and login with the same user ID and password authentication as of Krungthai Internet Banking / Krungthai NEXT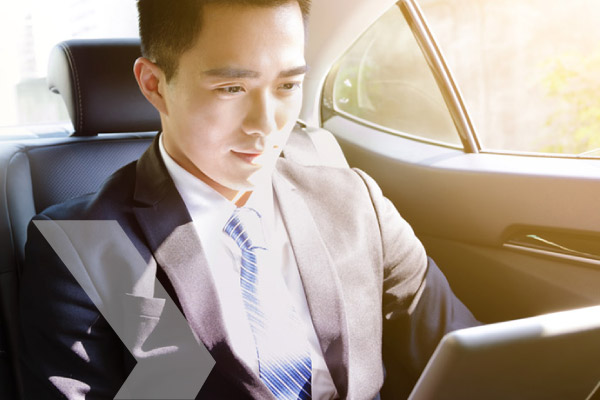 Service Period (If any)
Money Connect by Krungthai provides an online subscription service for securities (e.g. debentures, bonds, infrastructure funds, and REITs) within the subscription period of the offered securities. The Bank reserves the right to impose terms and conditions for subscription according to regulations on offers for the security subscription as well as considering the appropriateness of an offer to sell securities through the online channel.
Eligible investors for securities subscription (debentures, bonds, infrastructure funds, and REITs) via Money Connect by Krungthai are as follows:
Individuals with KTB savings account and registered KTB online banking account

General retail investors or High Net-Worth (HNW) investors for public offering securities (PO) (e.g. debentures, bonds, infrastructure funds, and REITs)
High Net-Worth (HNW) investors for private placement of securities to High Net-Worth (HNW)

General investor aged from 20-year-old to less than 60-year-old
Details and How to subscribe securities through Money Connect by KrungThai are listed as follows:
Channel to access Money Connect by Krungthai

Direct website Click here to log in
Krungthai Bank's website www.ktb.co.th

Homepage > Online services > select "Money Connect by Krungthai
Homepage on www.ktb.co.th > Personal > E-Banking > Subscription for securities online via Money Connect by Krungthai

Mobile Application "Krungthai NEXT"

Login to Money Connect by Krungthai with the same User ID and password used for logging in KTB netbank / Krungthai NEXT
Verify your identity and register to Money Connect by Krungthai

For existing KTB netbank user, you have already been verified and eligible to login and use the services via Money Connect by Krungthai.
For new user to the Money Connect by Krungthai, you are required to register and undertake risk assessment. The customer/investor who already has risk profile with Krungthai Bank can either apply current profile or carry out reassessment.

Securities subscription method

For every transactions for securities subscription via Money Connect by Krungthai, the system shall validate the risk level and risk profile of each investor. In case investor's risk profile is expired, he/she shall be forced to undertake reassessment.
For investors who would like to subscribe for securities that contain higher risk level than investors' risk appetite assessed, Money Connect by Krungthai will promptly alert investors warning message and ask if the investors would accept and give consent to such higher risk level (as required by the SEC). In case the investors deny, the Money Connect by Krungthai shall not allow the investors to subscribe for such securities and terminate the transaction.
Factsheets in relevant to the securities are provided on the Money Connect by Krungthai as well as the link to the SEC's page for the securities' full prospectus.

Subscription payment

Money Connect by Krungthai shall ask investor to select the main account to associate with the payment (and/or the refund of unallocated transaction). The Money Connect by Krungthai will check the account balance to ensure that investor has sufficient available balance to proceed the transaction.
During the payment process, an OTP will be sent to investor registered mobile phone number in order to ensure 2nd factor of verification for the secured transaction.
In case Krungthai Bank does not receive subscription payment within restricted timeframe, system shall send message to investor to indicate a cancellation of such subscription. Investor can conduct transactions again.
Investor can change default bank account associated with the Money Connect by Krungthai in the profile settings. In case the investor wish to add other Krungthai Bank accounts that are not associated with KTB netbank or Krungthai NEXT, the investor is required to add such accounts onto KTB netbank / Krungthai NEXT prior to subscription and payment process.

Refund of subscription payment shall apply for 2 cases:

Does not meet all requirements e.g. incompletion of relevant document submission
No allotment for full or partial amount of the securities subscription

- Money Connect by Krungthai will refund the unallocated subscription payment into investors' designated valid bank account accordingly.
- In case the investor default bank account become invalid – i.e. account has been suspended by investor or government order – and the system cannot automatically transfer refund to the account, the Bank shall assign team to contact investor and request for eligible account. The suspended refund amount shall be deposited in the special account opened to facilitate subscriptions.

Document attachment for the securities subscription

Required documents for subscription are listed as per terms and conditions stipulated for each subscription and disclosed in prospectus under offered security details
FAQ
Securities subscription provided by Krungthai Bank as the underwriter, for example:
Investment Unit is a financial product of Asset Management Company (AMC) that pools funds of many investors to invest in various types of securities e.g. stocks, bonds, or some combination of these and allocate the assets of the fund.
A Real Estate Investment Trust (REIT) is a type of "trust" of the company that invest in real estate and does not have a juristic person status.
Infrastructure Fund e.g. Thailand Future Fund is a financial instrument for raising capital in order to finance infrastructure projects across Thailand that are naturally huge in size and required a tremendous amount of capital. Thus the purpose of the infrastructure fund is to alleviate the government budget allocation for the country's development.
Corporate Debt Instruments e.g. Corporate Debentures are corporate bonds/debentures which are issued by public limited companies, limited companies, authorized juristic persons. Bond/Debenture holders or investors will be paid a coupon rate for the duration of the bond and the rate is payable on specific dates until the bond matures.
It is not an offering period for that particular securities at the time user log-in.
Type of offering securities does not match with type of investor i.e. private placement to high net worth investors may not be visible to those not being tagged as high net worth clients.
Securities may be classified as "complex" structure or are not available for online subscription through Money Connect by Krungthai
Details regarding to the securities being offered at the particular period as well as subscription method are disclosed in the offering part of the prospectus submitted to the SEC
For online subscription via Money Connect by Krungthai, the list of securities available for subscription and all the relevant details are shown in the system
For more information, please contact Krungthai Bank branches or call center tel. 02-111-1111
No, There are some combination of financial instruments that cannot be subscribed through Money Connect by Krungthai, e.g. hybrid bond (perpetual subordinated bonds payable upon dissolution with the issuer's right to redemption) or private placement of securities that shall be offered to financial institutions only.