Koh Tao, Better Together Project in collaboration with UNDP
Updated Date8 Dec 2020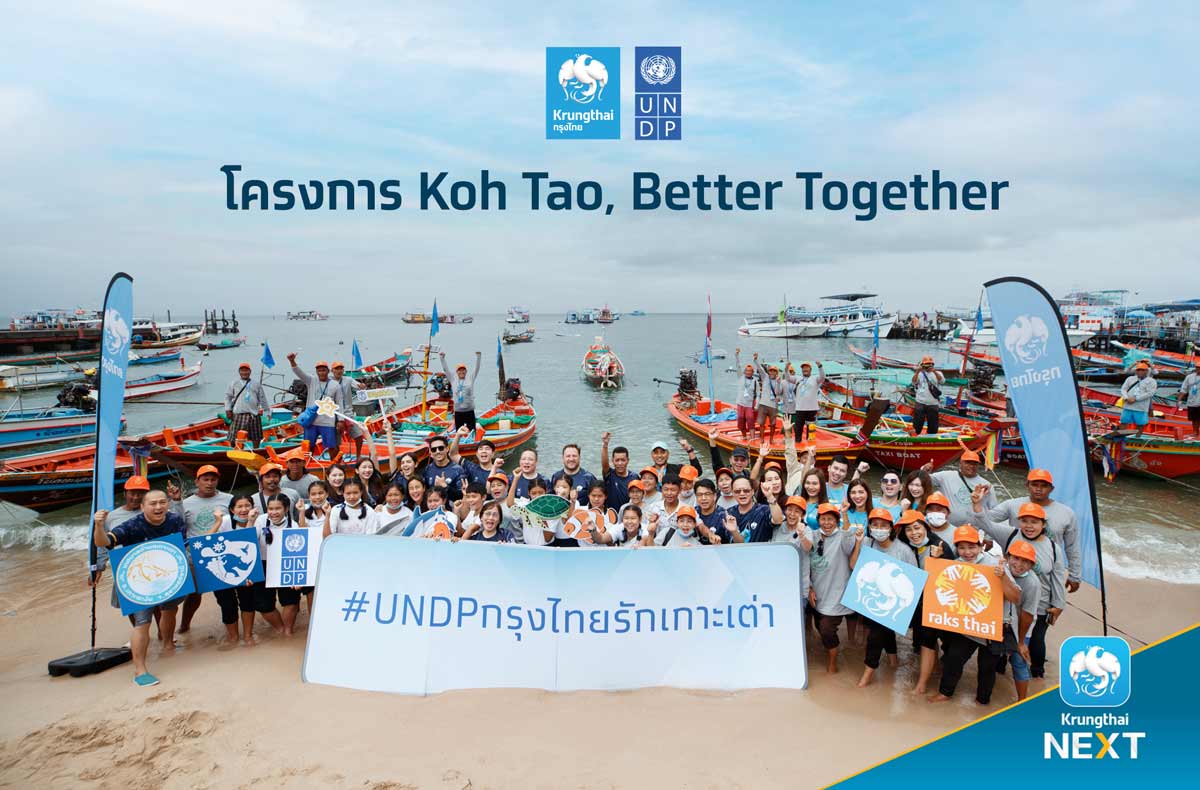 Koh Tao is one of the sub - districts in Ko Pha-ngan District, which most of the areas are mountains and requires 1.30 hours to travel by a speedboat from Ko Samui. This island is abundant with natural resources in addition with the beauty of the sea.
Therefore, Koh Tao is a heaven land for divers from all over the world. In every year, there were so many divers visited this island. However, with the COVID-19, Koh Tao has been heavily affected.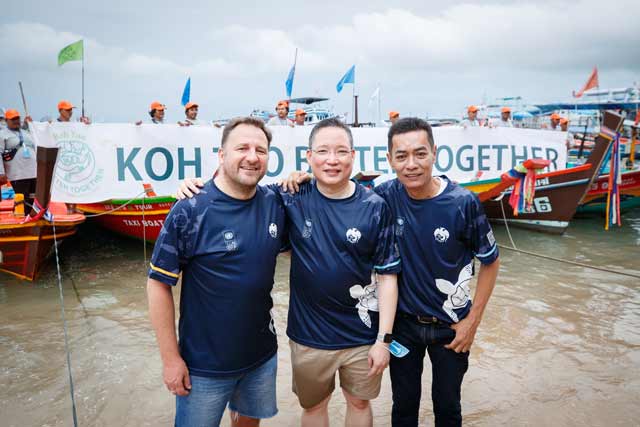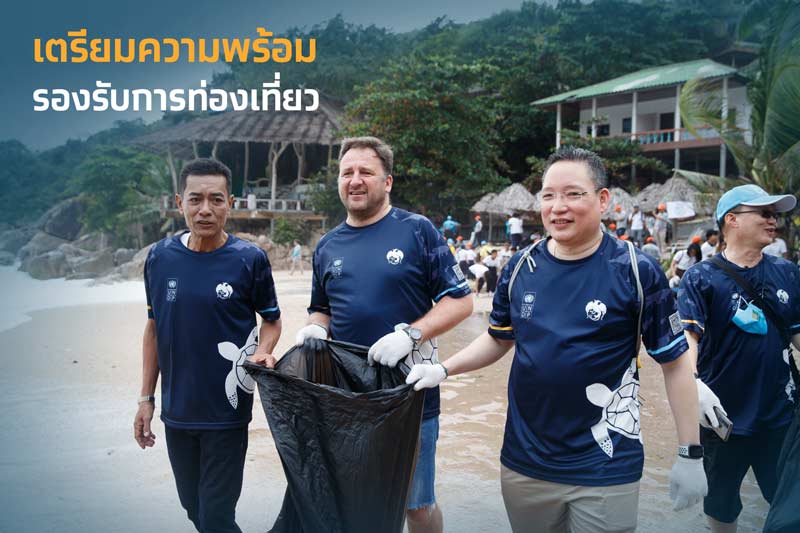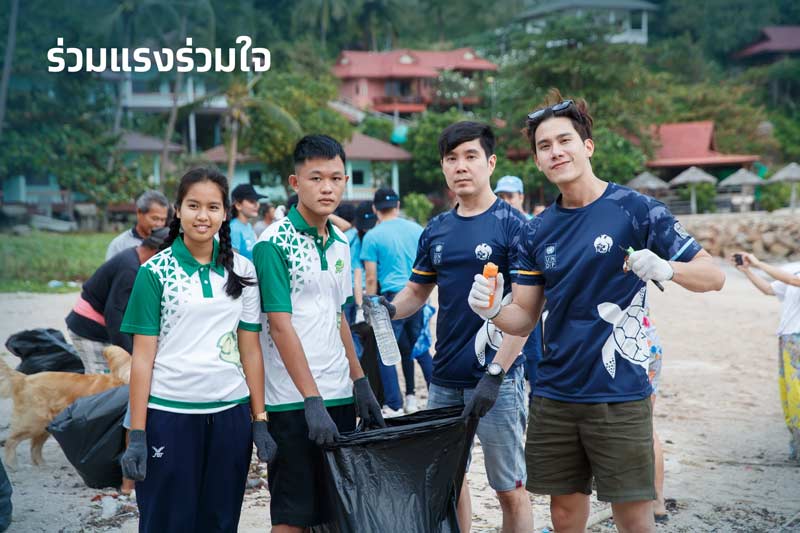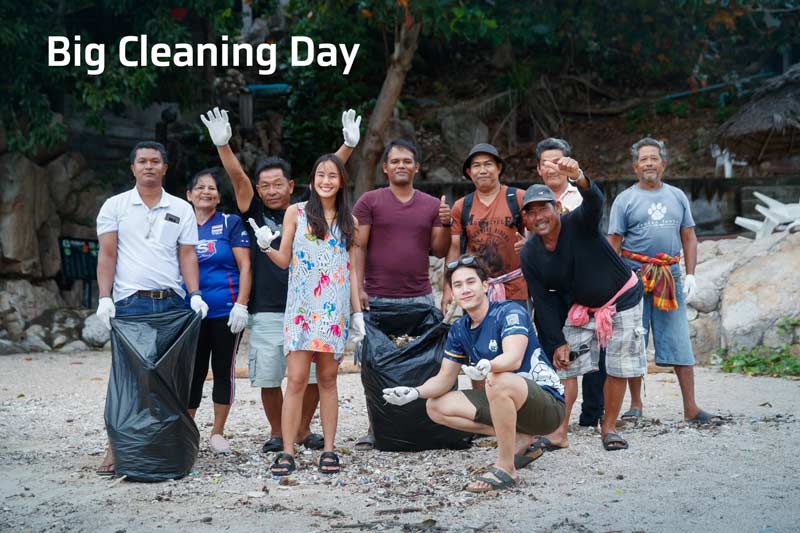 The Bank cooperated with the UNDP and Raks Thai Foundation to launch the Koh Tao, Better Together, a crowdfunding campaign, aligned with the guidance of The Biodiversity Finance Initiative or BIOFIN via E-Donation QR code of the account "RAKSTHAIFOUNDATION, UNDP and Krungthai Love Koh Tao" to help the local islanders affected by COVID-19 such as the boat drivers to collect marine debris and clean the beaches on Koh Tao and instill the awareness of environmental conservation. At present, the Big Cleaning Day activity is organized to prepare for tourism and recover the economy in Koh Tao.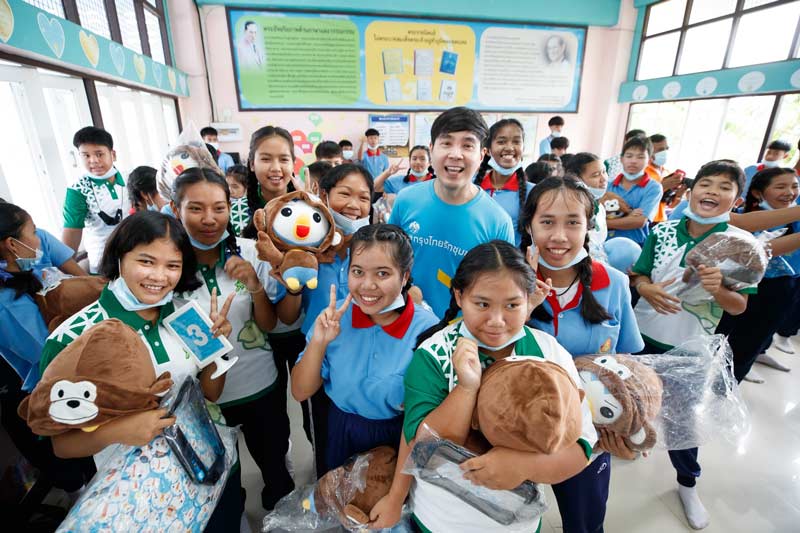 In addition, the Bank also arranged activities to cultivate and raise awareness for the students of Baan Koh Tao School on financial literacy and financial inclusion to reduce inequality in access financial services. In addition, financial technology was also introduced to boat drivers to access financial services by the Bank's financial innovations such as Krungthai NEXT application, Krungthai Connext,