Ban Khok Krai Community
Updated Date13 Aug 2020
Why should it be Ban Khok Krai Community?
Ban Khok Krai, a small village in Malui sub-district, Thap Put District, Phang Nga Province, is the main oyster farming area of ​​the country. It has rich natural resources and tourist attractions, for example, hot mud, mangrove forest, Pee Hua To Cave (Big Skull Devil Cave), Poo Mod Dang Beach and kayaking places. The community produces products from local resources such as scrub and soap made from oyster shells, Indian marsh fleabane, etc.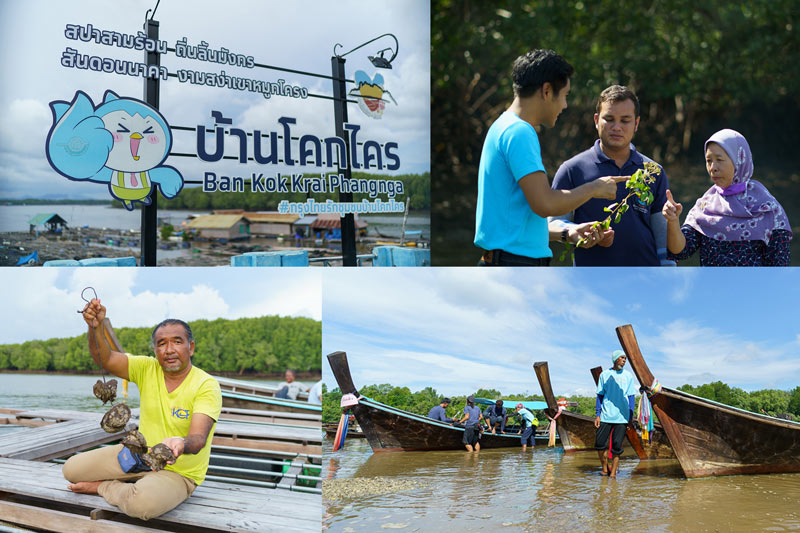 Krungthai Bank acknowledges the potential of the community that focuses on sustainable community development. The keyword of this CSR project is "Sustainability". Therefore, the Bank has cooperated with Ban Khok Khrai community to share knowledge. This allows people in the community to develop and apply the knowledge with local resources or local products and services under the "Go - Local, Grow – Local": Ban Khok Krai Community Project. The project aims to add value and strengthen community tourism by introducing the Bank's financial innovations such as Krungthai NEXT application, Krungthai Connext and income-expense accounting system, organizing tourism promotion activities, developing product and services, in order to enhance the products and standards of tourism.
Highlight of Krungthai Go Local, Grow Local: Ban Khok Krai Community Project
Oyster shell soap comes from local wisdom of the villagers who wanted to recycle used oyster shells. The oyster shells were utilized to create value and increase income for the community. Most of the villagers in Ban Khok Khai community work in fishery and oyster farms. When the oysters are brought out for sale, their shells are thrown away at the canal, causing a shallow canal problem. The community leader noticed that the glowing inside of the oyster shell should be used in making soap. Accordingly, Krungthai Bank assists the community in product development and distribution channels, creating more income for the community with sustainability.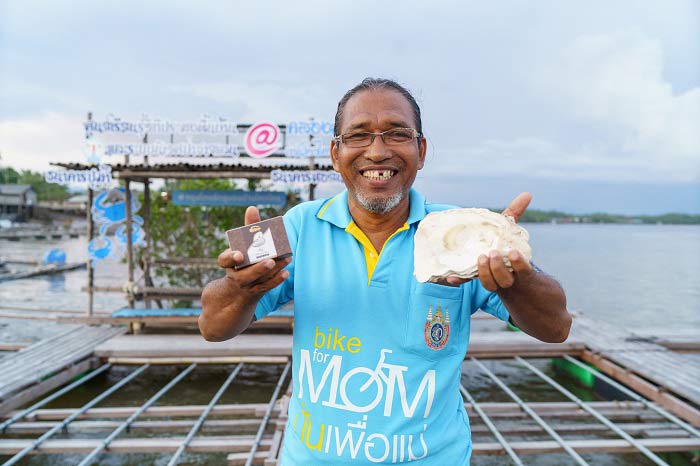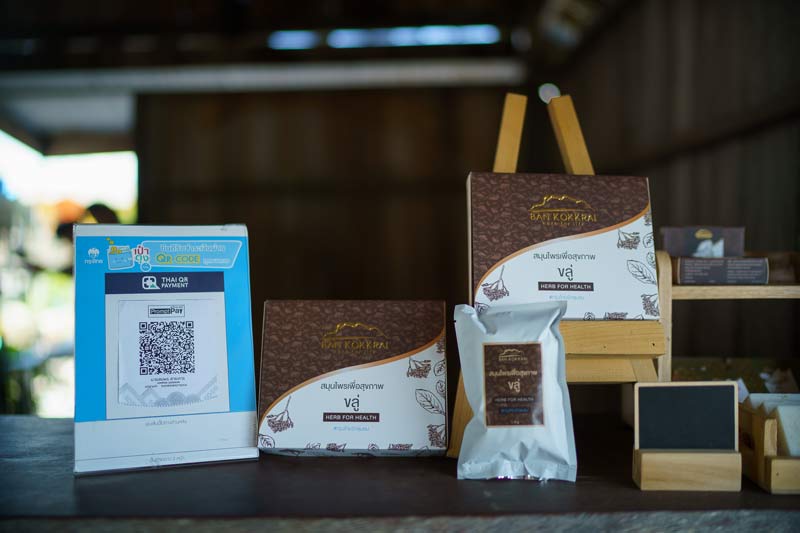 Furthermore, another highlight that the tourists should not miss is the hot mud spa. Originated from faults in earth's crust, hot mud can be found only when the sea water is low (only 10 days per month). Low sea level causes hot sea water, hot sand and hot mud in the area. The villagers often apply hot mud to wrap their body to relieve numbness and tingling after picking oysters. As a result, the villagers formed Ban Khok Krai tourism group where tourists can relax in the hot mud spa while enjoying local Indian marsh fleabane herbal drinks. If the tourists are impressed by the taste of the herbal drinks or wish to try oyster shell soaps, they can buy them as souvenirs.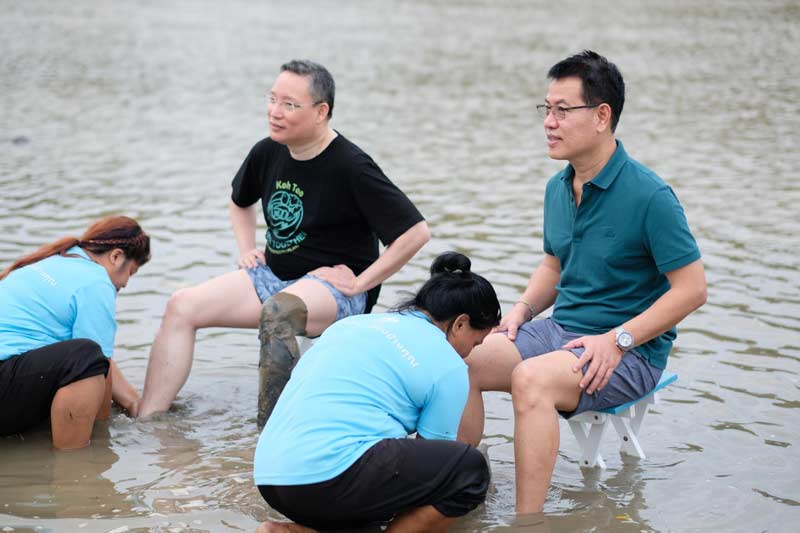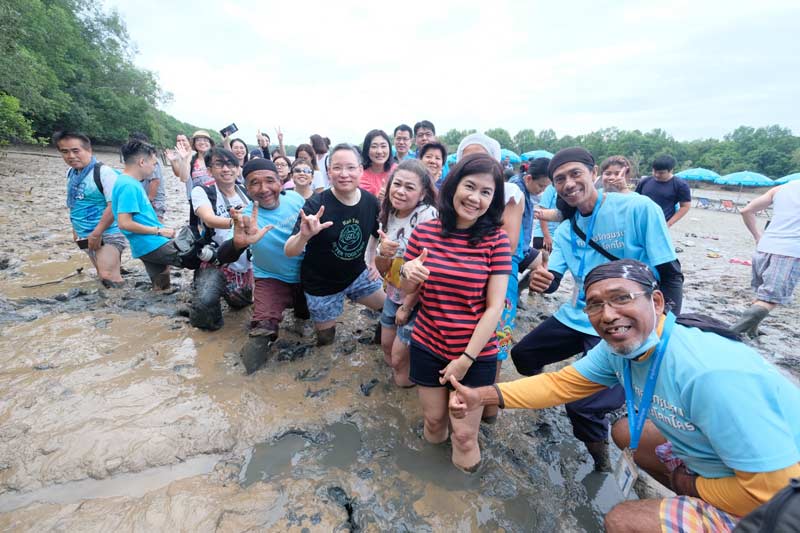 Development Plan of "Go - Local, Grow – Local" Project: Ban Khok Krai Community

Financial Knowledge
• Organizing training in financial planning and income & expense accounting
• Introducing the Bank's products and services, opening an account, and using a QR Code
• Making accounting book

Tourism and Services
• Renovating Local Fisheries Learning Center (Oyster Farm)
• Building toilets
• Building rafts
• Repairing tourist boats

Products
• Packaging improvement
• Renovating the local product development center

Marketing
• Visibility
• Selling products on E-Commerce
• Publicizing local products through Krungthai care

Management
• Organizing a training course by the Department of Tourism
• Organizing a training course by DASTA.
• Making a guest book