HIGHLIGHT
Cyber Protection with various coverages
including data restoration/malware decontamination on personal electronic
Cyber Plus Insurance provides coverage
with a maximum of 200,000 baht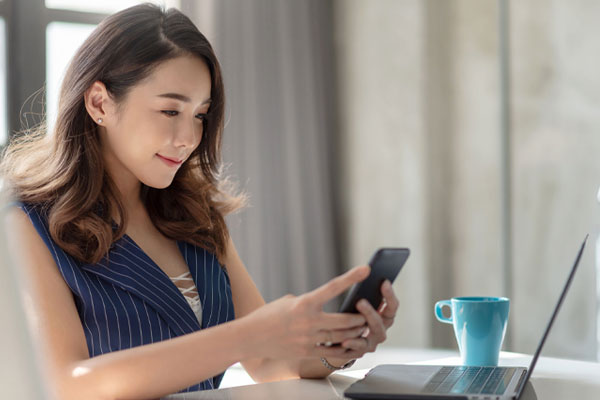 For Customer
Coverage
Sum Insured (Baht)
Plan
Super Save
Plan 1
Plan 2
Plan 3
Plan 4
Plan 6
1. Theft of Funds
5,000
10,000
30,000
50,000
100,000
200,000
2. Online Shopping
2,500
5,000
10,000
15,000
30,000
50,000
3. Replacement of Hardware
-
-
-
-
10,000
20,000
4. Data Restoration/Malware Decontamination
-
-
-
-
10,000
20,000
Combined maximum limit per year
5,000
10,000
30,000
50,000
100,000
200,000
Insurance Premium per year
(Stamp Duty and VAT included)
79
175
430
685
1,585
2,982
Sum Insured (Baht)
Plan
Super Saver
Plan 1
Plan 2
Plan 3
Plan 4
Plan 6
1. Theft of Funds
5,000
10,000
30,000
50,000
100,000
200,000
2. Online Shopping
2,500
5,000
10,000
15,000
30,000
50,000
3. Replacement of Hardware
-
-
-
-
10,000
20,000
4. Data Restoration/Malware Decontamination
-
-
-
-
10,000
20,000
Combined maximum limit per year
5,000
10,000
30,000
50,000
100,000
200,000
Insurance Premium per year
(Stamp Duty and VAT included)
79
175
430
685
1,585
2,982
For Merchant
Coverage
Sum Insured (Baht)
Plan 1
Plan 2
Plan 3
Plan 4
Plan 5
Plan 6
1. Theft of Funds
10,000
30,000
50,000
100,000
150,000
200,000
2. Online Sales
5,000
10,000
15,000
30,000
40,000
50,000
3. Replacement of Hardware
-
-
-
10,000
20,000
20,000
4. Data Restoration/Malware Decontamination
-
-
-
10,000
20,000
20,000
5. Privacy Breach and Data Breach Liability
-
-
-
100,000
150,000
200,000
Annual Combined Maximum Limit
10,000
30,000
50,000
100,000
150,000
200,000
Insurance Premium per year
(Stamp Duty and VAT included)
175
430
685
2,122
3,196
4,056
Sum Insured (Baht)
Plan 1
Plan 2
Plan 3
Plan 4
Plan 5
Plan 6
1. Theft of Funds
10,000
30,000
50,000
100,000
150,000
200,000
2. Online Sales
5,000
10,000
15,000
30,000
40,000
50,000
3. Replacement of Hardware
-
-
-
10,000
20,000
20,000
4. Data Restoration/Malware Decontamination
-
-
-
10,000
20,000
20,000
5. Privacy Breach and Data Breach Liability
-
-
-
100,000
150,000
200,000
Annual Combined Maximum Limit
10,000
30,000
50,000
100,000
150,000
200,000
Insurance Premium per year
(Stamp Duty and VAT included)
175
430
685
2,122
3,196
4,056
Terms and conditions :
This insurance plan is for the Insured aged 15 years and over.
The Insured can buy limit 1 policy per person
The policy has waiting period for the first 8 hours from the time policy start to cover.
The policy covers incidents within Thai territory, and the policy is under jurisdiction of Thai courts.
Theft of Funds Coverage will cover only financial institutes or service providers licensed to operate financial electronic service.
The policy dose not cover gambling or illegal goods/services.
The policy does not cover digital goods which can be sent through electronic media channels such as e-books, digital songs, digital gaming goods, etc.
The policy does not cover loss, misplacement, destruction, modification, unavailability, inaccessibility of and/or delay in trading with cryptocurrencies, consisting of coins (e.g. Bitcoin, Ethereum, Ripple, IOTA), tokens (e.g. EOS, Nem, Tether) or public and/or private keys being used in conjunction with the aforementioned.
Remarks
The bank is only a non-life insurance broker who provides a channel for non-life insurances.
Insured by Krungthai Panich Insurance Public Company Limited
License number of Krung Thai Bank Public Company Limited as a corporate broker is ว00009/2548.
Buyers should always understand the details of coverage and conditions before deciding to purchase an insurance. Benefits, coverage and exclusions are according to the conditions specified in the policy. Please refer to the policy for more details.