HIGHLIGHT

Available at all branches

Transfer anywhere globally over 150 currencies
via alliance banks

Great exchange rate and same day money collection*
*Depend on time zone and international bank term & condition

Notification of transfer
via E-mails with e-advice service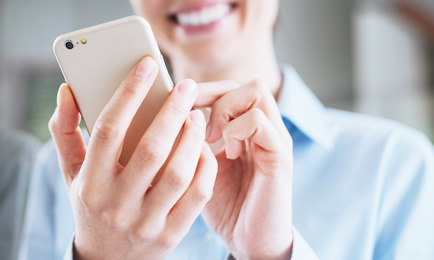 3 easy steps when applying for an international money transfer service via Internet Banking and Krungthai NEXT Application



Step 1

Customers must have a Krungthai Bank account and must have Username / Password Of www.ktbnetbank.com first If you haven't already, see the application process.

If you forget your password, see How to Reset Password
If you forget your username and password, call 02-111-1111 for advice. Or contact the nearest branch to Reset by bringing the book bank, ATM / Debit Card And ID card

(If you have an account and have username / Password and go to step 2)




Step 2

Access additional foreign money transfer recipients at www.ktbnetbank.com
See the process of adding a "payee" account manually.



Step 3

When the sender has been successfully added Can proceed to transfer money abroad
3 easy steps when applying for an international money transfer service via Internet Banking and Krungthai NEXT Application
Step 1
Customers must have a Krungthai Bank account and must have Username / Password Of www.ktbnetbank.com first If you haven't already, see the application process.
If you forget your password, see How to Reset Password
If you forget your username and password, call 02-111-1111 for advice. Or contact the nearest branch to Reset by bringing the book bank, ATM / Debit Card And ID card
(If you have an account and have username / Password and go to step 2)
Access additional foreign money transfer recipients at www.ktbnetbank.com
See the process of adding a "payee" account manually.
When the sender has been successfully added Can proceed to transfer money abroad
Fee Rates
Fees for Outward Remittance
The transferor pay for the fee collected by the overseas bank. (Charge BEN/SHA)

Service fee is deducted from the amount of money transferred.
400 baht/transaction (any currencies)

The transferor pay for the fee collected by the overseas bank.(Charge OUR)

Full amount of money received
1,200 baht /transaction (Depending on currencies)
GBP and EUR : 1,600 baht/transaction
JPY : 400 Baht +0.05% of the total amount/transaction for transfering to Japan
if transfer via Internet Banking, discount service charge 100 baht/transaction
Fees for receiving money from overseas transfer
The Bank fee charges at 0.25% of the total amount transferred, minimum rate at 200 baht but not exceeding 500 baht
Outward Remittance
Fill up the international transfer form
Hand in required documents and money
Collect the money transfer receipt
Transferee's personal information
Name and account number of transferees
Bank name and code of the overseas bank
Inward Remittance
Specify the swift code "KRTHTHBK" each time you expect the international transfer and notify transferer of these details :
Krungthai bank branch
Account number
Account name
Special service "E-service"
Get your transfer updates via e-mails free of charge.
Please contact the Bank for service at Tel. 02-208-4910-19