Krungthai Smart Money Loan! Cash Loan with high credit limit, with lower interest rate.
Updated Date 13 Feb 2020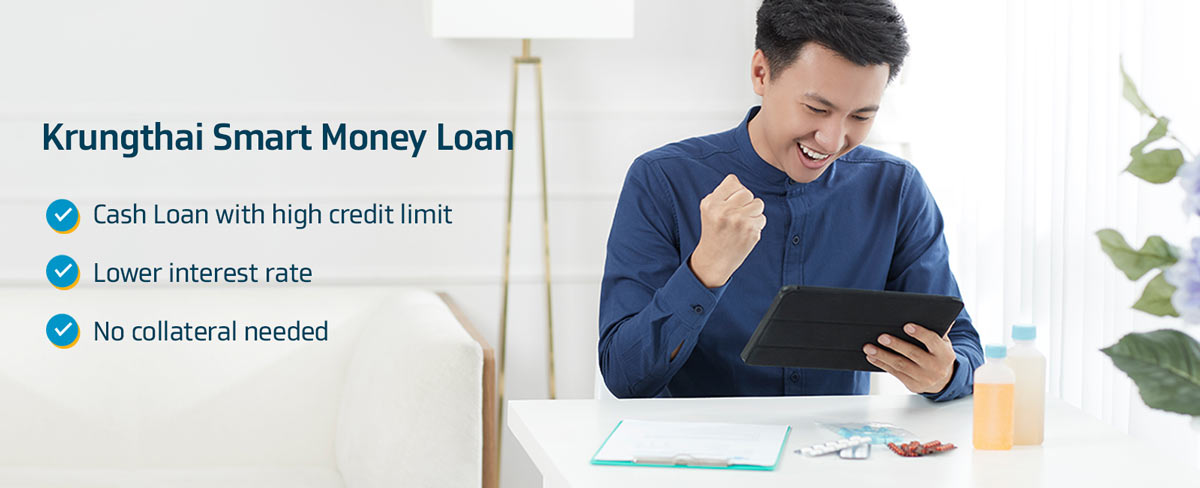 HIGHLIGHT
Up to 5 times of the income not exceeding 1 million Baht
No Krungthai salary account needed for application, just earning minimum of 30,000 Baht salary
Easy application and no collateral or guarantor required
Qualified applicants
Individuals earning minimum of 30,000 Baht salary and minimum working period of 1 year.
Small shop owners with minimum net earning of 30,000 Baht/month and business established over 2 years.
No bad financial record or insolvency.