TBA boasts two projects to boost competitiveness of Thai importers and exporters, enhance Thai-Saudi trades and support economic growth
Updated Date 6 Jul 2022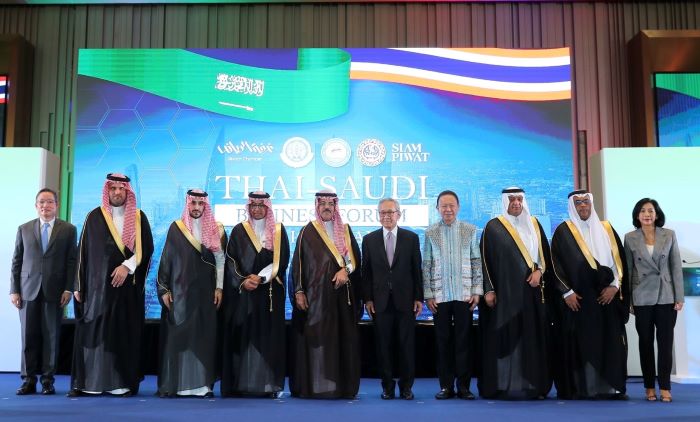 Thai Bankers' Association (TBA) highlights the prominent role of commercial banks in supporting international trade and the aim to upgrade trade transactions between Thailand and Saudi Arabia with 2 projects that will improve competitiveness of Thai importers and exporters.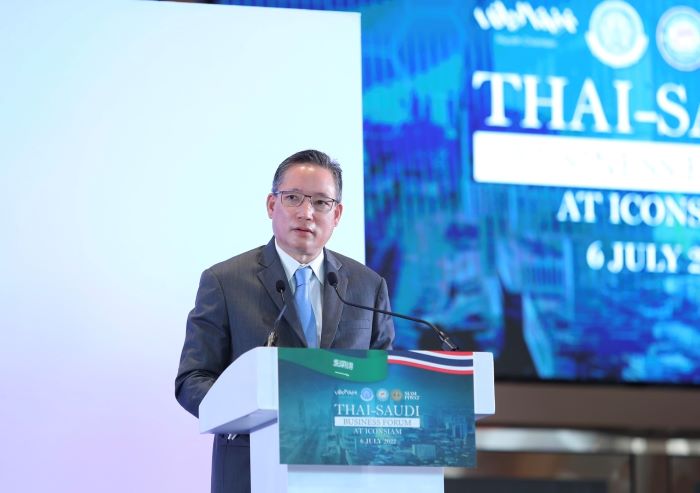 Payong Srivanich, the chairman of the Thai Bankers' Association (TBA), gave an overview of the development of Thailand's financial facilities and services at the Thai-Saudi Business Forum, attended by over 200 Thai and Saudi businesspeople, at ICONSIAM on 6th July 2022, stating that Thai banks place high importance on the development of digital infrastructure in order to upgrade trade transaction services, enable seamless linking of trade and financial data and promote continuous growth of international trade. Two major projects that will enhance trades are:

1. Smart Financial and Payment Infrastructure for Business, which aims at developing the country's digital financial infrastructure by enabling end-to-end digital business and linking data on business transactions, payments and tax. It involves moving from paper-based trading to a digital system, covering e-invoices, e-tax invoices and e-payments for businesses. This aims to reduce costs, improve efficiency, and create digital footprints to improve access to funding at reasonable costs. As a result, the project will pave the way for digital supply chain financing and the utilization of digital trade and payment data to improve financial inclusion.

2. National Digital Trade Platform (NDTP), which is a collaboration between relevant public and private entities to develop a platform that facilitates export and import procedures by integrating all transaction data and utilizing e-Document to reduce paper handling. NDTP can be connected to the National Single Window (NSW) and foreign digital trade platforms. Currently, it is connected to Japan's and Singapore's trade platforms, and it plans to expand connectivity to other countries in Europe and the Middle East. The platform will bring greater convenience to importers and exporters, as well as improved efficiency and transparency. It will also boost competitiveness and uncover new opportunities for Thai businesses.

At present, commercial banks play a major role in international trades as they provide a wide range of services such as remittance, collection, letter of credit and document preparation. They also have convenient online channels which provide access to trade finance solutions and document submission. In 2021, foreign exchange transactions of commercial banks totaled over USD 1,709 billion, showing the high liquidity of the market. Commercial banks registered in Thailand accounted for 65% of the total transactions while foreign bank branches shared the other 35%, reflecting Thai commercial banks' prominent role in international trade.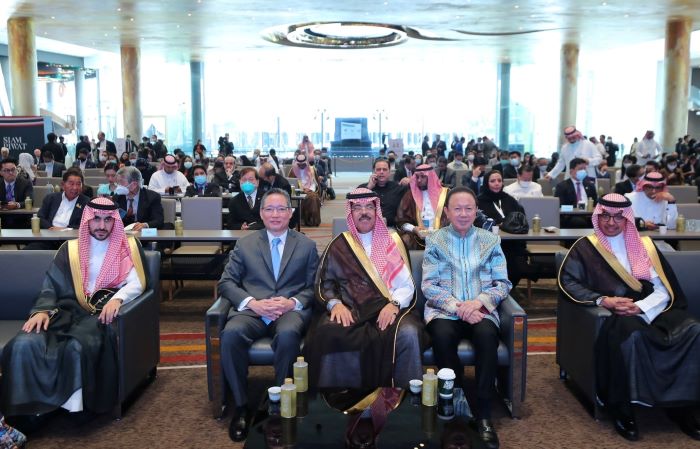 Moreover, commercial banks are key players in the Thai financial system, having 92% of the Thai banking system's total assets. Assets of the 6 largest commercial banks registered in Thailand total USD 537 billion, accounting for 79% of the market. Thai banks also have strong financial positions as the country's 6 largest banks receive investment grade ratings from all three major credit rating agencies.

"Commercial banks, as well as Thai regulations, are now more conducive to international trades. Thailand has made adjustments to regulations to expand the scope of foreign exchange transactions beyond hedging transactions. The new regulations now allow companies to conduct foreign exchange transactions with fewer documents. We believe that these improvements will further promote growth in international trade between Thailand and Saudi Arabia."
Thai Bankers' Association
6th July 2022