Krungthai to revolutionize foreign stock investment by offering DR representing global tech stocks Alibaba and Tencent
Updated Date 12 Jan 2022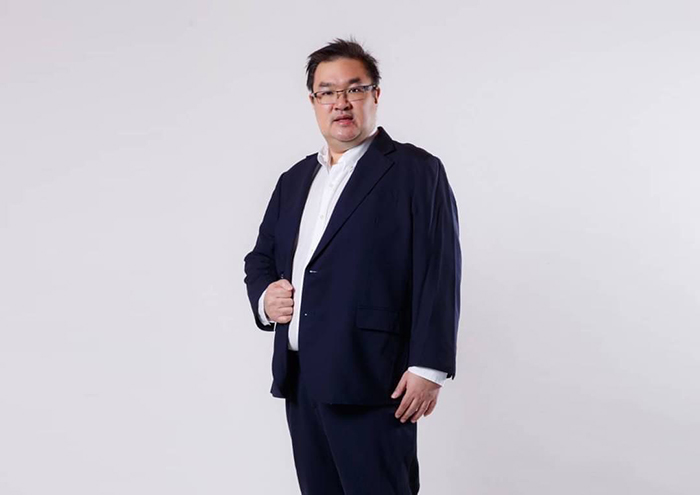 Krungthai is set to take foreign stock trading on Thai bourse to the next level by offering Thailand's first depositary receipt (DR) representing shares of global tech companies, Alibaba and Tencent, in 2022 after the Securities and Exchange Commission (SEC) greenlighted filing. This will allow retail investors an easier access to shares of top foreign companies with the minimum investment of only 1 DR.
Rawin Boonyanusasna, Senior Executive Vice President, Head of Global Markets Group at Krungthai Bank, said Krungthai has always been highly committed to developing financial products and services that cover all diverse needs of customers, including the needs relating to savings and investment. The bank is now preparing to issue and offer a depositary receipt (DR) representing foreign common stocks for the first time in Thailand. The DR will represent the shares of global tech companies like Alibaba and Tencent and it will give Thai investors, especially retail ones, an opportunity to invest in foreign shares conveniently through the Stock Exchange of Thailand just like trading local shares, without having to open an offshore trading account.
"The issuance and offering of this DR is an upgrade to our investment product range. It eliminates several limitations on foreign stock trading faced by Thai investors, especially its accessibility. It is currently quite a hassle to trade foreign shares. Investors have to open an offshore trading account, there is a minimum investment requirement, and the trading fee is high. With DR, however, investors can make investment in foreign stocks using the local trading account they already have. The minimum investment requirement is only 1 DR and they can trade in baht, eliminating the need of currency conversion. This simplifies and makes offshore investment more accessible to Thai investors. The bank, as the DR issuer, will purchase offshore securities, list them on the Stock Exchange of Thailand, and update investors with news relating to the stocks. When dividend payment is made to the bank, it will credit the dividend after expense deduction to DR holders," said Rawin.
The bank assessed that Alibaba and Tencent shares are attractive for investors as they are global tech stocks which receive much interest from both Thai and foreign investors. Their liquidity is high, with average daily trading volume always within the top 5 in the Stock Exchange of Hong Kong. Moreover, in 2021, the stock prices in Hong Kong's stock exchange were basing and a lot of the bad news has already been priced in. At present, the bank has already obtained permission from the SEC to be a DR issuer and it is currently in the process of additional filing. It is expected that the DR will be sold on initial public offering (IPO) in early 2022.
Apart from the DR representing Alibaba and Tencent shares, the bank is planning to issue DRs representing more popular stocks and ETFs in other exchanges, so that Thai investors can enjoy more diverse investment options in global markets for better risk diversification and increasing the chances of getting higher returns.
Marketing Strategy Team
12 January 2022