Good Tips for Buying a House
Updated Date 5 Feb 2020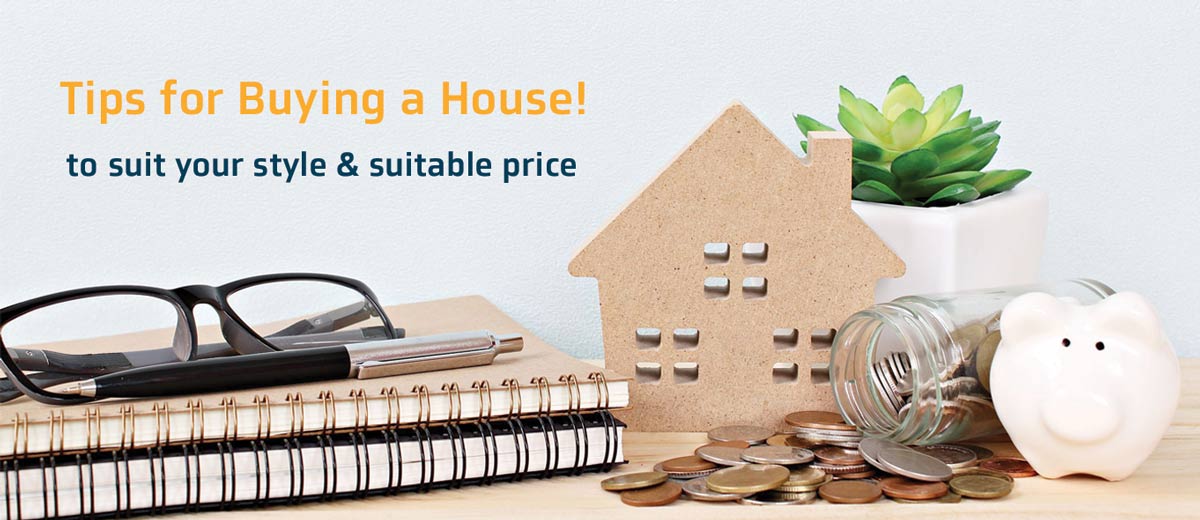 After working for a while, you may want to have your own house. However, in buying a house, you must think carefully. The house must meet your requirements such as well-designed decoration, good location and good environment. Additionally, the suitable price that you can afford is also important. Hence, we have some tips so that you can buy a house and pay installment delightfully.
Choose a house with appropriate price for your budget.
Do not choose a house just because you like it but do consider its price that is suitable for your budget as well. A house of your dream may cost around 5, 10 or 20 million Baht but you should consider the proper installation you can afford in a total. The easiest way to calculate is using the formula "salary x 40 = appropriate house price," then you will have a suitable price for your house.
Make a hefty down payment and low installments since the interest will increase every year.
Before buying house, you should have a lump sum for payment. A minimum down payment is usually 20% of a house price. If you can pay more than 20%, it will be better because you will have the short installment period as well as the less interest you have to pay.
Apply for a minimum loan
You do not need to take out a maximum loan as a bank offers you. Nevertheless, you should collect money as much as possible and take out a minimum loan so the interest will not accrue after that.
Do not forget to prepare for your home decoration expenses!
To sum up, in buying a house, you should basically select a house that you like and suit your style. Thus, most importantly, you must afford to pay for the installation in the long run. You better make a hefty down payment and low installments as well. Finally, prepare some fund for the decoration and then the dream house will be yours. Come on, you can do it!