Shop... Dine... Fly to Singapore
Use the Krungthai NEXT app to pay with QR code
Better Rate
Rate when scanning to pay with the Krungthai Travel Card
(e-wallet for foreign currencies) on the Krungthai NEXT application.(Available at Singapore only)
Convenient
with cashless payment, easily pay with QR code
Safe
with contactless payment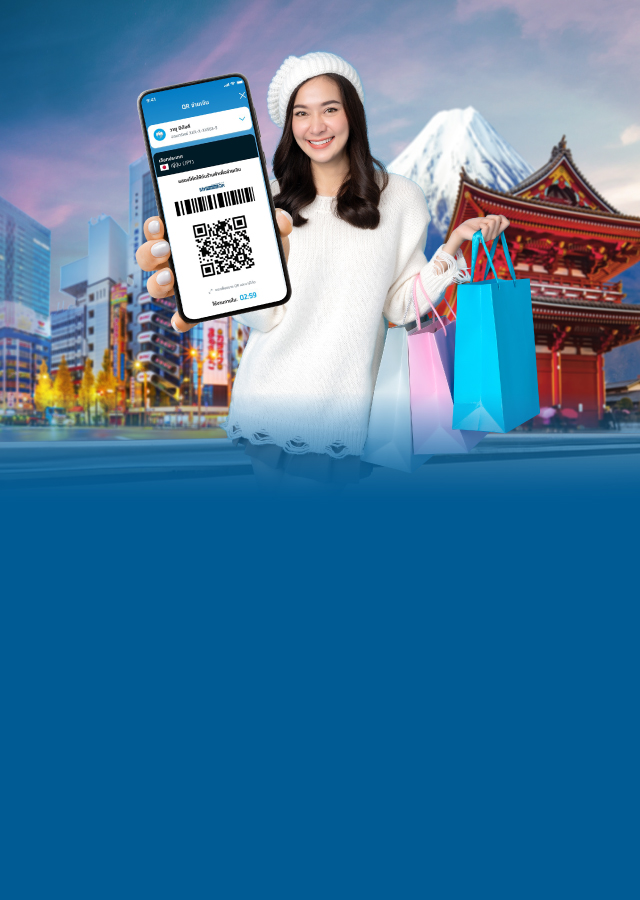 HIGHLIGHT

Simply Scan to Pay
No complex to use
Get notification after the transaction is completed

Touchless
Touchless and cashless serve to new normal

Low Rate
Worth with the best exchange rate
*When Scan to pay via Krungthai Travel Card (Only supports Singapore)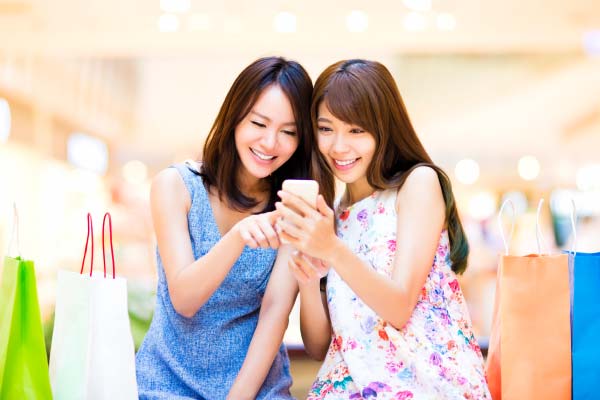 For foreign tourists, use mobile banking apps to scan
and pay at merchants with QR Codes
from Krungthai Bank's Thung Ngern and Pao Tung apps.
Support mobile banking apps of these countries.
Easy to pay
Using your preferred bank apps. (DBS, OCBC, UOB)

Scan the Krungthai QR Code. (Tung-Ngern and Paotung application)

Enter your purchase amount to make payment.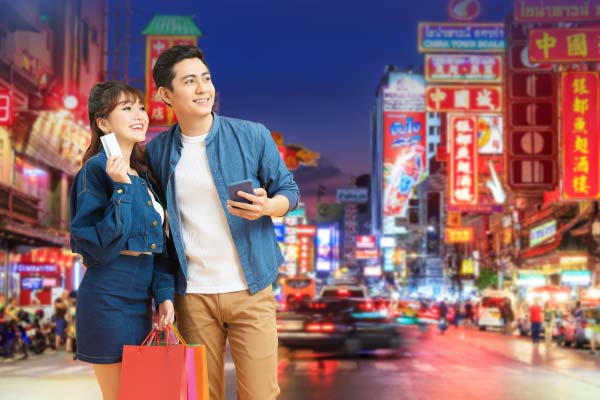 Steps to Payment
QR Code Cross Border
via Krungthai NEXT
QR Code Cross Border Payment is an international payment service via QR code scanning. The service is currently available in several countries, such as Singapore, Indonesia, Malaysia, Vietnam, Cambodia, and Japan. The details and conditions of the service are as follows.
Payment via QR Code scanning at overseas merchants. The service is currently available in Singapore, Indonesia, Malaysia, Vietnam, Cambodia, and Japan.
Krungthai NEXT users must have their first name and last name registered in English in the Bank's system.
The limit per transaction must not exceed 100,000 baht/transaction and the daily limit must not exceed 500,000 baht/day.
There is no transaction fee.
Types of accounts eligible for the service include savings accounts, current accounts, and Travel Cards for individuals (Travel Cards support payments exclusively in Singapore).
Service is available at merchants that have the NETS QR Code symbol only.
Void or refund transactions cannot be made through the application.
In the case of a refund in accordance with the agreement between the customer and the merchant, the full amount will be automatically refunded (using the same exchange rate as the payment transaction).
In the case of making payments at merchants in Japan, customers are required to use QR code payment on the Krungthai NEXT application for the merchant to scan and process the payment for goods and services.
For Tung Ngern and Paotung merchants:
Receiving payment via Thai QR Code Payment from foreigners
Merchants who wish to accept payments must register as a member merchant of the Bank that support payments through Thai QR Code Payment. The eligible products include KTB(EDC), Paotung merchants and Tung Ngern merchants.
In the event of any transaction issues, please contact 02-1119999 and press 3 for merchant support.
* Terms and conditions are as specified by the Bank.