Reducing Air Pollution from Cars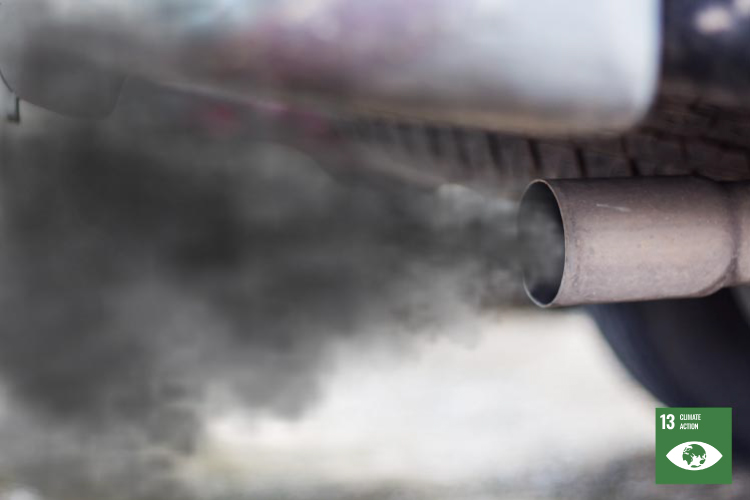 Countries throughout the world are endeavoring to discourage private car use and encourage the shift toward public transport in order to reduce cars in traffic, which will mitigate air pollution and improve air quality. At the same time, it will reduce traffic problems and road accidents, as well as saving commute time and energy.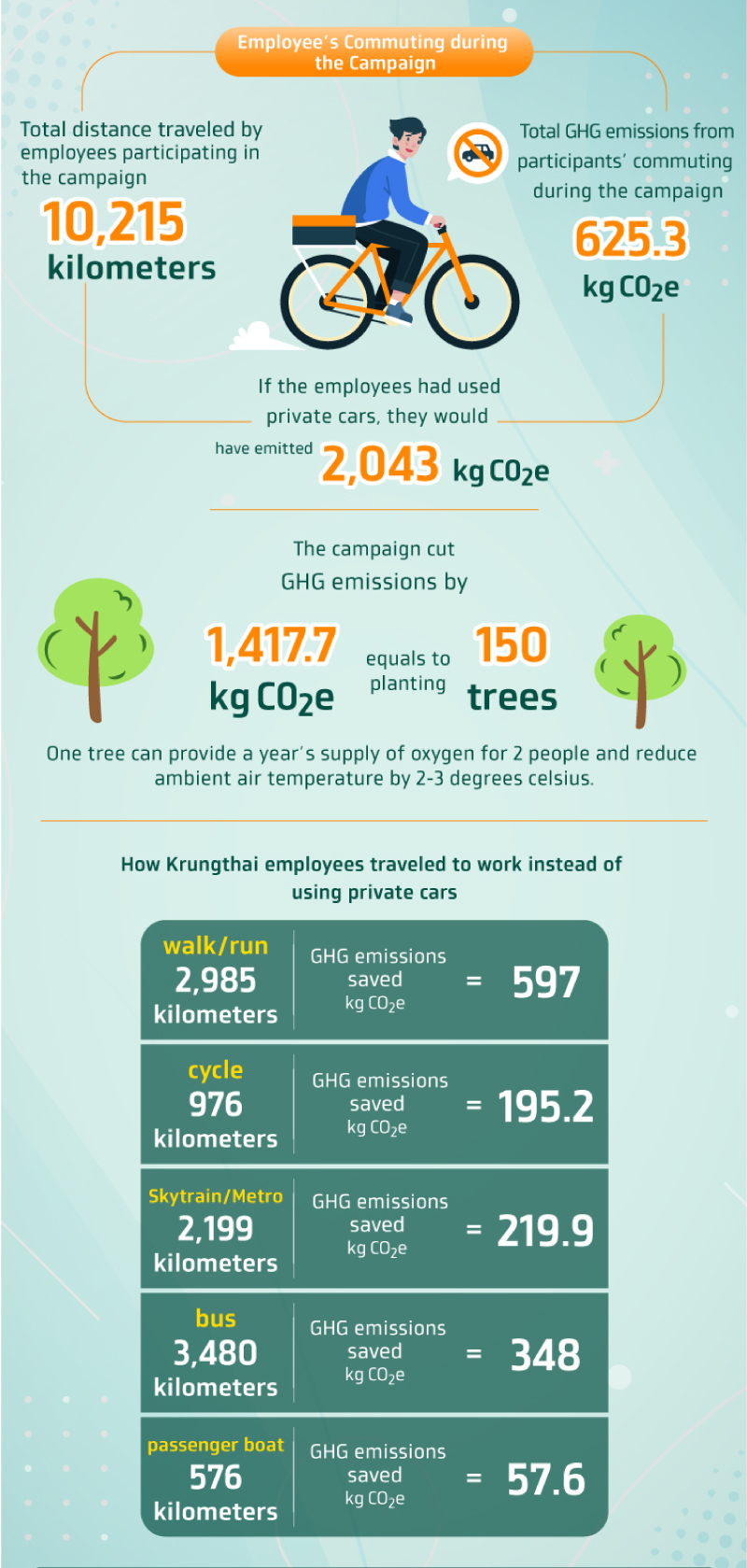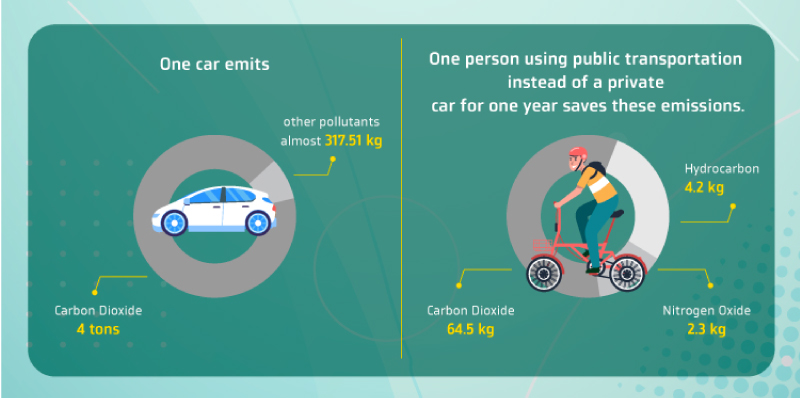 Krungthai Bank recognizes that it is imperative to address air pollution problems. Therefore, it came up with a campaign to encourage its employees to take alternate transportation instead of driving private cars. The campaign resulted in a 1,417.7 kgCo2e greenhouse gas emission reduction, which is equivalent to planting 150 trees. One tree can provide a year's supply of oxygen for 2 people.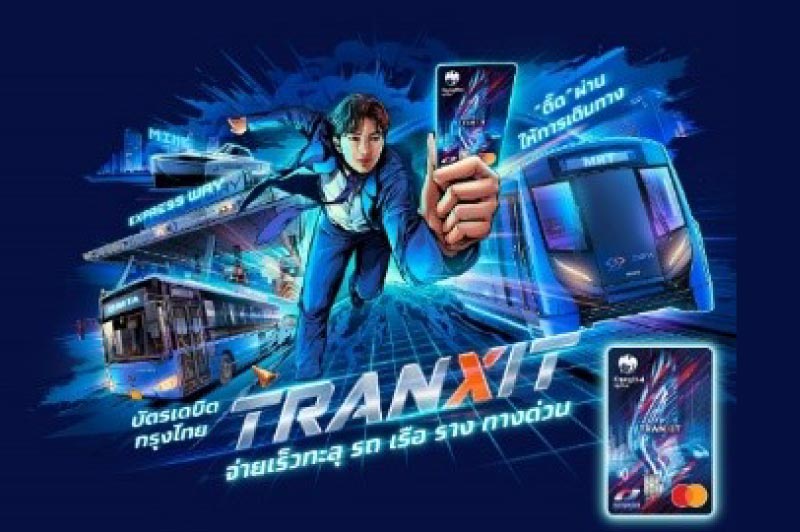 In addition, Krungthai Bank has launched Krungthai Tranxit, a debit card that can be used to make tap and go payment for bus, train, and boat fares, adding an extra layer of convenience for those commuting on public transport.

These efforts show that Krungthai Bank integrates into its operation the United Nations Sustainable Development Goal Climate Action — take urgent action to combat climate change and its impacts.

Reducing Air Pollution from Cars | Krungthai Countries throughout the world are endeavoring to discourage private car