Tambon Ban Laem Community
Updated Date16 Nov 2020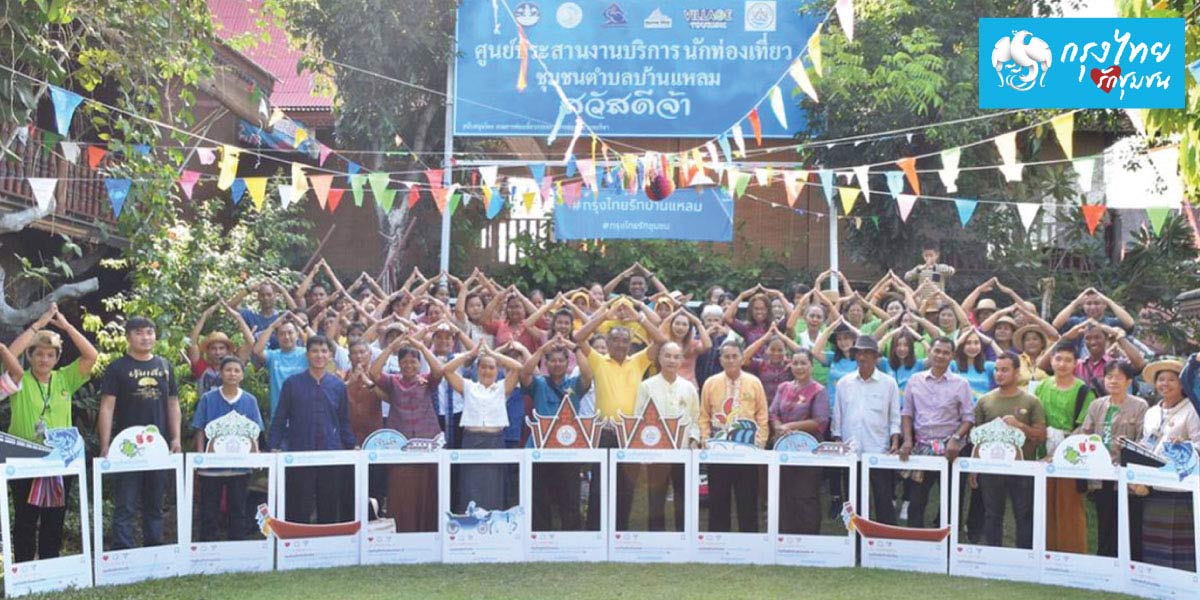 Why should it be Tambon Ban Laem Community?
Tambon Ban Laem community is a cultural-based-tourism community, located along the Suphan River (Tha Chin River). Through living with the river, its culture and history was treasured from the visit of His Majesty King Chulalongkorn (Rama V) to observe the way of life along the Tha Chin River. The one-of-a-kind and notable tradition among the Western Central region are to perform a song along with the Chak Phra tradition as well as giving food offerings to Buddhist monks on the river. Interesting activities during the festival include paying respect to the Buddha at the temples along the Suphan River, visiting the sufficiency economy mixed farms, making fish-shaped ornaments made of water hyacinth leaf, sipping pandan tea at the Suphan River. The visitors can also take a boat and visit traditional Thai-style homestays aged over 100 years, which received the Thailand Tourism Award – Community Tourism and ASEAN Community Tourism Award. Moreover, the Thai-style homestays also achieves Thai standard and tour boats meet Thai tourism standard.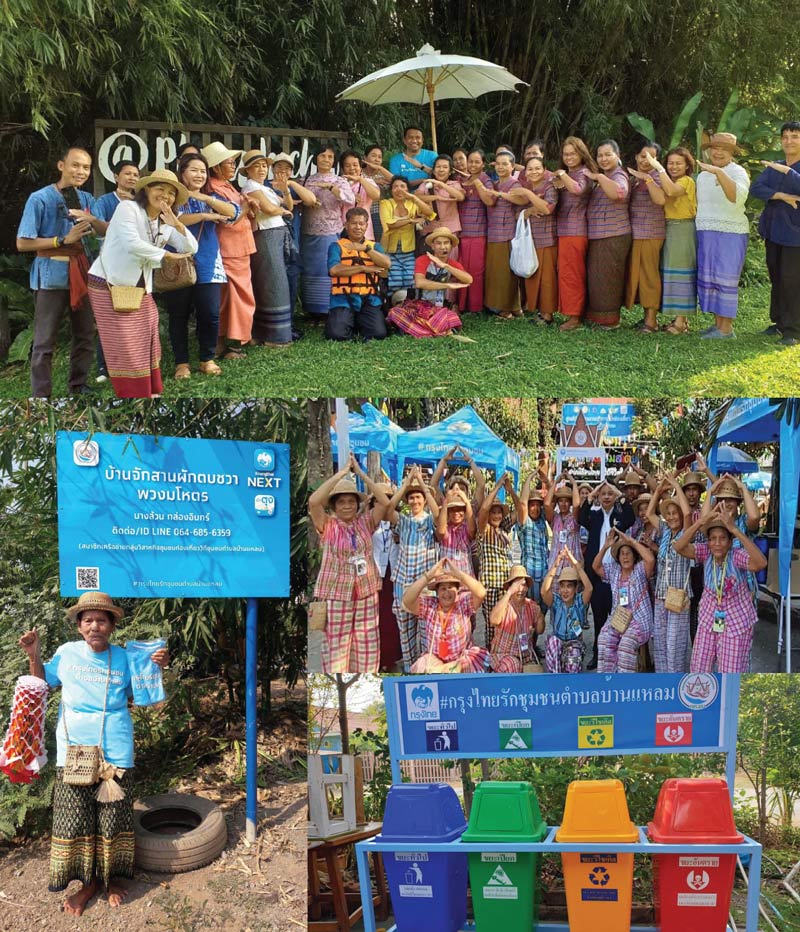 Krungthai Bank acknowledges the potential of the community that focuses on sustainable community development. The keyword of this CSR project is "Sustainability". Therefore, the Bank has cooperated with Tambon Ban Laem Community to share knowledge to its members. This allows them to develop and apply the knowledge with local resources or local products and services under the "Go - Local, Grow – Local" Project: Tambon Ban Laem Community. The project aims to add value to and strengthen community tourism by introducing the Bank's financial innovations, such as Krungthai NEXT application, Krungthai Connext and income & expense accounting system, organizing tourism promotion activities, and developing products and services, in order to enhance the products and tourism standards.
Development Plan of the "Go - Local, Grow – Local" Project: Tambon Ban Laem Community

Financial Knowledge
• Organizing training in financial planning and income & expense accounting
• Introducing the Bank's products and services as well as providing accounts opening and QR code using.
• Making accounting book

Tourism and Services
• • Providing road signs and signboard of community information.
• Building toilets for disabled people.
• Renovating toilets of community center for disabled people and elderlies.
• Providing life vests.
• Providing portable audio amplifier.
• Distributing plastic chairs.

Products
• Creating community product labels.

Marketing
• Improving visibility
• Selling through E-Commerce
• Publicizing community products through Krungthai Care.

Management
• Organizing a training course by the Department of Tourism.
• Organizing a training course by the DASTA.
• Installing solar cell panel at Montatip Mixed Farm.
• Installing dry chemical fire extinguishers and signs.
• Placing bins separated by types of rubbish with stands.
• Conducting a visiting book.

Arts and Culture
• Composing folk songs and teach vocals.
• Local dresses
• Dresses for children's performance
• Thai musical instruments
• Hanging baskets with swan-carrying pole
• Plates and bowls.
• Phrom Sedthee incense stick
• Incense stick cylinders
• Brass pans