Tha Ma O Community
Updated Date27 Oct 2020
Why should it be Tha Ma O Community?
Tha Ma-O community is an ancient community of Lampang province since it was entitled the Khelang Nakhon. This community was established by people from various nationalities gathering and living together, fetching a perfect blend of cultures in the community. There are several tourist attractions as well as historical and cultural learning spots such as Wat Pratu Pong, which aged more than 100 years, the ancient city wall, Ku Chao Ya Suta (the ancient tomb), etc. In addition, visitors can taste many unique foods such as Hang Lay curry, Kanom Kao Pun (Thai traditional style rice ball) and Kanom Wong (Thai traditional style donut). The tram riding and cycling activities are also interesting for visitors to see the life of the old town. Other activities include how to cook Hang Lay curry from community chefs and cut paper to make Tung Phaya Yor (vintage hanger made of colored paper). Moreover, local products from the community are available on sale such as Balachaung roasted-shrimp chili paste and various processed herbs.
Krungthai Bank acknowledges the potential of the community that focuses on sustainable community development. The keyword of this CSR project is "Sustainability". Therefore, the Bank has cooperated with Tha Ma O Community to share knowledge to its members. This allows them to develop and apply the knowledge with local resources or local products and services under the "Go - Local, Grow – Local" Project: Tha Ma O Community. The project aims to add value to and strengthen community tourism by introducing the Bank's financial innovations, such as Krungthai NEXT application, Krungthai Connext and income & expense accounting system, organizing tourism promotion activities, and developing products and services, in order to enhance the products and tourism standards.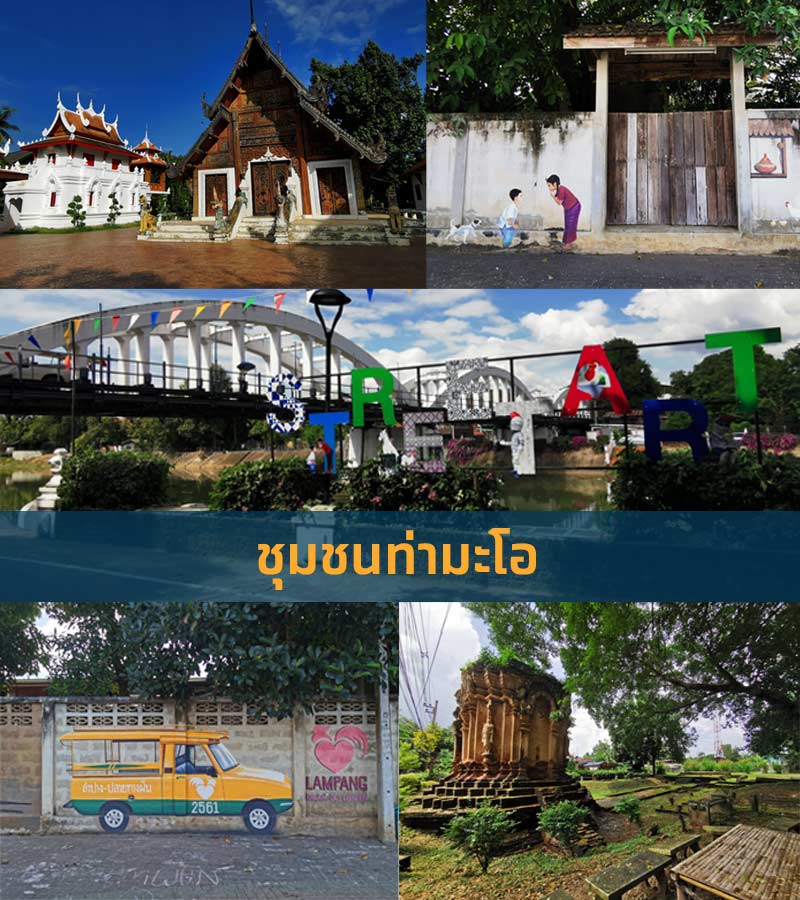 Development Plan of the "Go - Local, Grow – Local" Project: Tha Ma O Community

Financial Knowledge
• Organizing training in financial planning and income & expense accounting
• Introducing the Bank's products and services as well as providing accounts opening and QR code using.
• Making accounting book

Tourism and Services
• Creating a QR code label and a clip to introduce various tourist attractions in the community.

Products
• Packaging improvement
• Developing products

Marketing
• Improving visibility
• Selling through E-Commerce
• Publicizing community products through Krungthai Care.

Arts and Culture
• Providing training on tourism potential development and reinforcement.
• Organizing a training course by the DASTA.
• Providing a visiting book.

Management
• Manufacturing machine for environmentally friendly food container