Krungthai Bank's Operation in Accordance with the Paris Agreement to Reduce Global Warming
Updated Date4 Nov 2020
At COP 21, the 21st Conference of Parties to United Nations Framework Convention on Climate Change held in Paris, France on December 12, 2015, the Paris Agreement was adopted. It is a legally binding international treaty under the latest UNFCCC framework following the Kyoto Protocol and the Doha Amendment. Its objective is to formulate international covenants with more commitment to participate in the Parties in order to tackle climate change problem. The treaty limits global temperature rise to below 1.5-2 degrees Celsius, compared to pre-industrial levels.
Krungthai Bank operates its business in accordance with the sustainable development guidelines with social and environmental responsibility. It highlights on reducing global warming problem and has stipulated measures to reduce greenhouse gas emissions from the Bank's operations. Therefore, the Bank organized Krungthai Loves Environment Project. In this project, the Bank started installing a food waste processing machine that turns food waste from the Bank's cafeteria into soil and used the soil for various purposes, such as adjusting the landscape around office building areas, or donating to school for cultivating vegetables. From the operations during 2019-2020, the amount of waste was reduced by 1,955 kilograms. Greenhouse gas emission also dropped by 5,047.35 kilograms CO2 equivalent. 598.5 kilograms of soil was produced. The operation helped save waste management costs by 5,950 baht. Furthermore, the Bank used inverter air conditioner and LED light bulbs to reduce energy consumption and greenhouse gas emissions.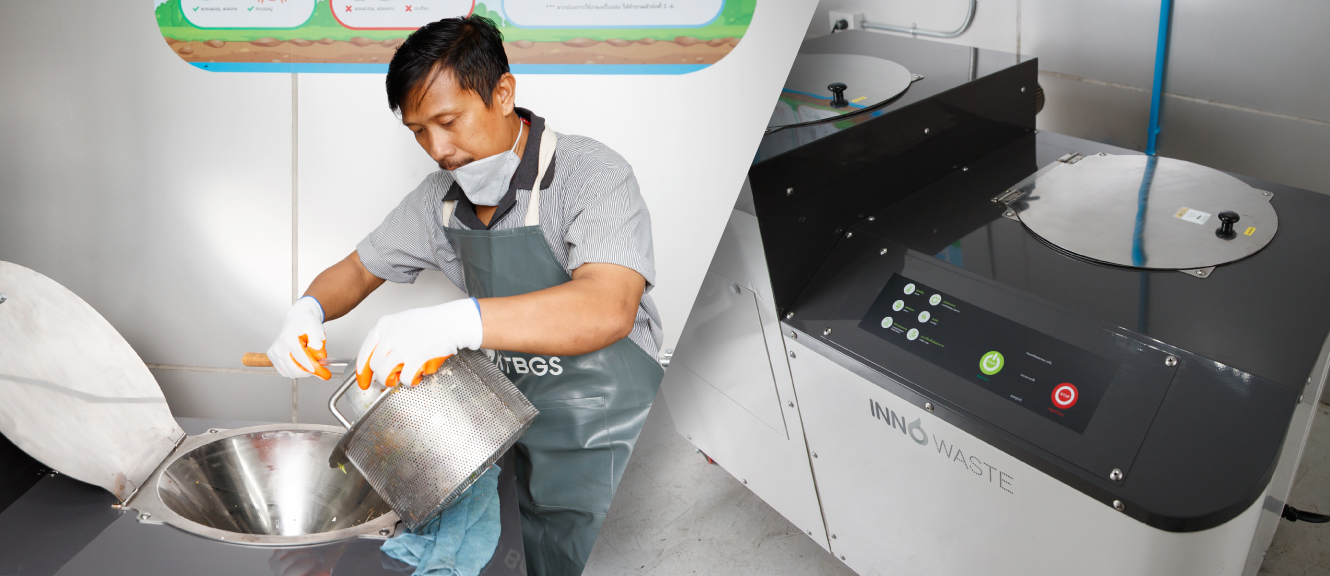 In this regard, the Bank has set a goal to reduce its greenhouse gas emissions from its operations by 20 percent by 2024 compared to those of 2019.